Republicans took control of the Vigo County Council on Wednesday and chose a candidate for sheriff when Aaron Loudermilk, chairman of the council, switched parties.
"This is a seismic shift in the political control of the county," said Randy Gentry, chairman of the Vigo County Republican Party.
With the change, Republicans have a 4-3 majority in the Vigo County Council as well as a 2-1 majority in the Vigo County Board of Commissioners.
"I don't know if there was ever a time in the modern history of this county when the commissioners and council had a Republican majority, so it's a seismic shift in this county. And I hope we we'll take it in a positive way and move forward," said Gentry.
"It gives us a really big boost for the 2022 election. We'll have a full ballot and we should see some more changes in the fall and we're really excited about that," he said.
Loudermilk, whose term on the county council runs until 2024, is a captain in the Terre Haute Police Department, entering as a patrolman on June 10, 1999. He would have to resign his seat on the council if he were to win the job. as sheriff in the November general election.
"I've been a Democrat all my life," Loudermilk said. "I've voted in every election since I was 18. And I've helped Democratic candidates before I was 18. Over time, I feel like the Democratic Party has changed. I don't I don't feel like I've changed, but I feel the party itself has changed," he said.
"There are things in the [Democrat] party which I do not want to match my moral beliefs," especially at the national level, he said.
"There have been those at the national level who have not supported the police. In fact, we have seen in recent years a push for funding the police movement. It is very difficult for me to be part of [the Democratic party] with my profession," he said.
Loudermilk noted that his family had a long history in law enforcement, with his grandfather, Gerald, father, Dale, and brother, Adam, each serving as city police officers.
Loudermilk said the position of sheriff has been his goal for 25 years.
"This [the sheriff's post] was always my dream and my goal, even when I was a teenager," Loudermilk said. "That's what I wanted to do, and [I] I've known that for quite a while."
"I feel like now is the time to do it," he said of his candidacy. "I feel like I've been in local county government politics and done good there, and I just want to take the next step to pursue that dream of becoming the next sheriff." , Loudermilk said.
Democratic and incumbent Sheriff John Plasse, former Terre Haute Police Chief, has sought re-election.
In the past 30 years, no sheriff in Vigo County has lost re-election to a second term in a general election.
"Anyone can be beaten any day, whether it's a political contest, a baseball game or a football game," Loudermilk said. "It's something that would be in the hands of the public voting as to who they think will be the next sheriff, and whether it should be me and this year," he said. He added that he planned to run an issue-focused campaign.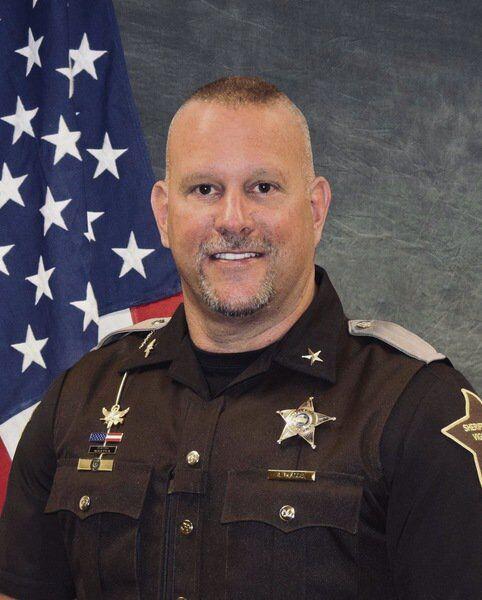 Called for comment, Plasse said he was looking forward to running again and continuing as sheriff.
"It has been an honor for me to serve the people of Vigo County as Sheriff, along with the dedicated men and women of the Vigo County Sheriff's Office for the past three years," Plasse said in an email. mail. "I look forward to continuing to serve as Sheriff of Vigo County for the next four years with the support of our community."
He made no specific comment on the race against Loudermilk, now a Republican.
The Tribune-Star is trying to reach Joe Etling, Democratic President of Vigo County.
Although Vigo County was once considered a Democratic stronghold, Republicans now control the county council, which is the county government's fiscal arm, as well as the board of commissioners.
In individual offices, Democrats now hold the Sheriff's Office (Plasse), the Coroner's Office (Dr. Janie Myers), the Auditor's Office (Jim Bramble), the County Assessor (Kevin Gardener) and the Surveyor's Officer (Bruce Allen Jr.)
The GOP now owns the office of the prosecutor (Terry Modesitt), the office of the clerk (Brad Newman), the office of the treasurer (Josie Thompson) and the office of the clerk (Diana Winsted-Smith).
Reporter Howard Greninger can be reached at 812-231-4204 or [email protected] Follow on Twitter @TribStarHoward.