A year after introducing analog optical switches to its main line of keyboards, Razer is back with the Razer Huntsman Mini Analog Keyboard. The new Mini Analog keyboard brings analog optical technology to the company's 60% portfolio for the first time.
The addition of the analog switches allows for finer control and refinement for users. For the uninitiated, analog optical switches use the same LED-like lighting you'd see on an optical mouse, except with a keyboard. The goal behind this is to enable controller-like sensitivity and control for keyboard users.
More precision and stability
Like its full-sized relative, the Razer Huntsman Mini Analog Keyboard features two-point actuation at each key. This allows users to set a binding when a key is initially pressed as well as when it is pressed further. You receive more control where precision may be important, such as in stealth or racing games. For example, consider using W to move forward in a first-person shooter. With two-point actuation, you can set your ability to walk and run on the same key. This means that the harder you press the key, the faster your player will move through the game.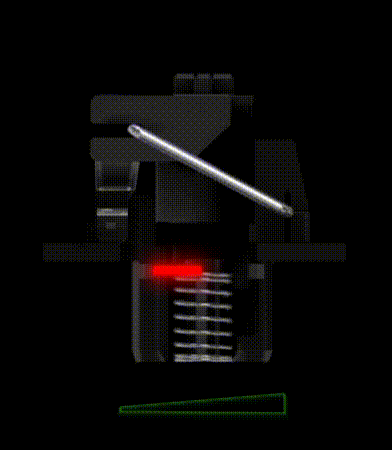 The keyboard features PBT Doubleshot keys, which should increase the overall durability of the board during long gaming sessions. It also comes with a detachable USB-C to USB-A cable for quick connections, but does not have a any kind of wireless connectivity. If you're looking for that at Razer, there's the Blackwidow V3 Mini Hyperspeed.
The Razer Huntsman Mini Analog Keyboard is available now from Razer and other select retailers, priced at $149.99.
Razer Huntsman Mini Analog Keyboard Specifications
key switch
Analog optical switch
Cut
60% compact form factor
Lighting
Individually backlit keys with Razer Chroma RGB backlighting offering 16.8 million customizable color options
wrist rest
No
Onboard memory
Hybrid onboard storage – up to 5 hotkey profiles
Multimedia keys
No
To cross
No
Connectivity
Wired – Detachable USB-C to USB-A cable