Small body, big resolution. This appears to be the approach Fujifilm is taking with its upcoming mirrorless digital camera, the Fujifilm X-T5 – a sequel to 2020's highly acclaimed X-T4. Fujifilm's newest camera adopts the same 40-megapixel sensor as the larger X-H2 in a much more compact package, refining the high-end APS-C mirrorless camera with some major technical improvements and the ability to shoot 6.2K video at 30 frames per second.
The headline here seems to be that you no longer need to go for the much larger X-H2S if you want to shoot more than 4K, with the X-T5's computing power representing a rapid increase in power and efficiency. The X-Processor 5 facilitates AI-based autofocus as well as 4:2:2 10-bit output, F-log2, in-body stabilization, and HEIF photo format support.
Then you also have the fact that 40MP is an amazing upgrade over the X-T4, which only came in at a serviceable 26MP.
---
---
A slight redesign was required to achieve a smaller, lighter and more agile body. The shutter button, for example, has been moved along with the front command dial so users can grab the camera much more easily. Anyone who enjoys retro dials should be happy with this one too, injecting a bit of personality into the experience.
RELATED: The most-viewed photograph in history costs Microsoft just $100,000
According to Fujifilm's announcement this morning, here are the main features you need to know about the Fujifilm X-T5:
Super high resolution 40.2 megapixel sensor (BSI X-Trans CMOS 5HR)
Processor X 5
Subject Detect Eye Tracking AF
160MP Pixel Shift for high resolution imaging
Light body
5-axis in-body stabilization up to 7.0 stops
Standard sensitivity ISO125
---
Fujifilm X-T5 Key Features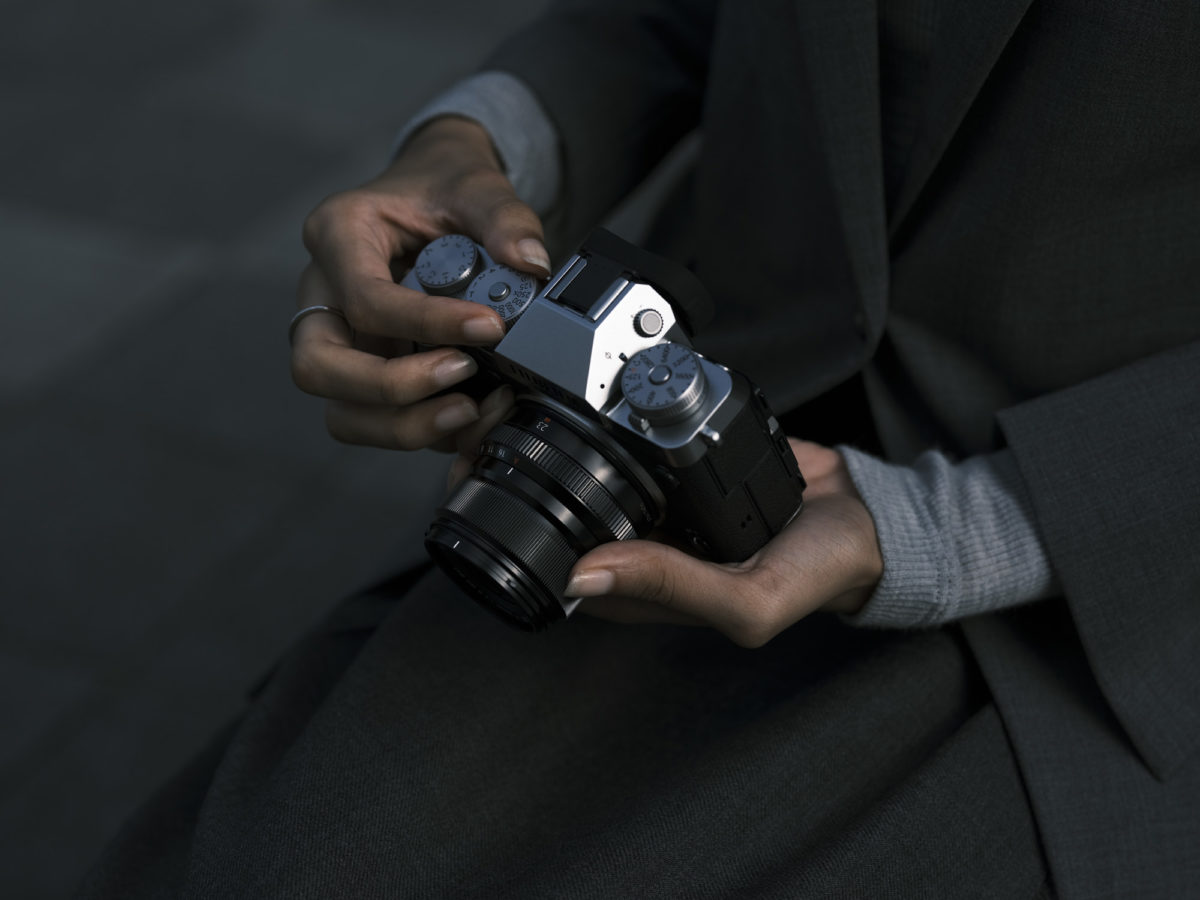 Fujifilm is clearly hoping to set a new standard for still photography with the X-T5. From the specs alone, this looks like an impressive entry for the company's compact series, and an easy buy for any travelers looking to take power with them without the weight of something like the X-H2. Pro level.
Aside from the increased megapixel count and reduced size, there don't seem to be many other substantial chances for the X-T5. Given how well received the predecessor was, I don't think more drastic changes would have been necessary anyway.
You still have two UHS-II SD card slots, HDMI and USB-C when it comes to connectivity and storage. You also have the exact same battery used in the X-T4, which sounds disappointing but should still deliver longer battery life considering the upgraded processor. Power efficiency matters a lot in modern technology, so an increase in battery size may not be necessary anyway.
Will it be the modern classic of photography that Fujifilm is aiming for? The X-T5 looks impressive, but even the most impressive spec sheets have been known to fall flat in the past when it comes to the steady rise of modern digital cameras and
---
---
The new Fujifilm camera will arrive in Australia alongside the new XF 30mm F2.8 macro lens, which is the company's third in the XF macro lens series. Given the popularity of the XF 60mm F2.4 R Macro and XF 80mm F2.8 R LM WR Macro, this should be another easy win for Fujifilm. It is a 46mm full frame equivalent field of view lens, consisting of 11 elements in nine groups. With a minimum focusing distance of 10cm and a minimum working distance of 1.2cm, it should line up well with the X-T5 in terms of portability and ease of use.
Given that it's hard to find a mirrorless camera powerful enough to handle landscape and portrait photography without substantial weight in the body, we expect this one to be well received and another strong entry into the XT series.
Fujifilm X-T5 price and availability in Australia
The Fujifilm X-T5 camera body will be available for purchase in Australia from mid-November for a retail price of $3,199.